DIY Glued Wood Environmental Protection Technology Soldering Basswood Wood
DIY Glued Wood Environmental Protection Technology Soldering Basswood Wood
Basswood is yellowish white, slightly lighter and softer in texture, straight in texture, slightly thinner in structure, smooth and soft in luster.
It is a high-strength laminate material. The wood commonly used for laser cutting and engraving is called laser plywood in the industry.
The wood grain is clear and beautiful, with good corrosion resistance, water resistance, easy processing, high toughness, good coloring performance, and good decoration.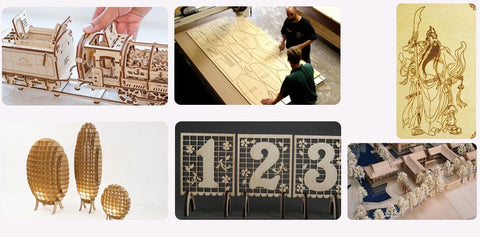 The texture and color of natural veneer decorative boards may vary due to different batches of raw materials. The cutting and engraving effect of the product on the picture is for reference only.